: Press :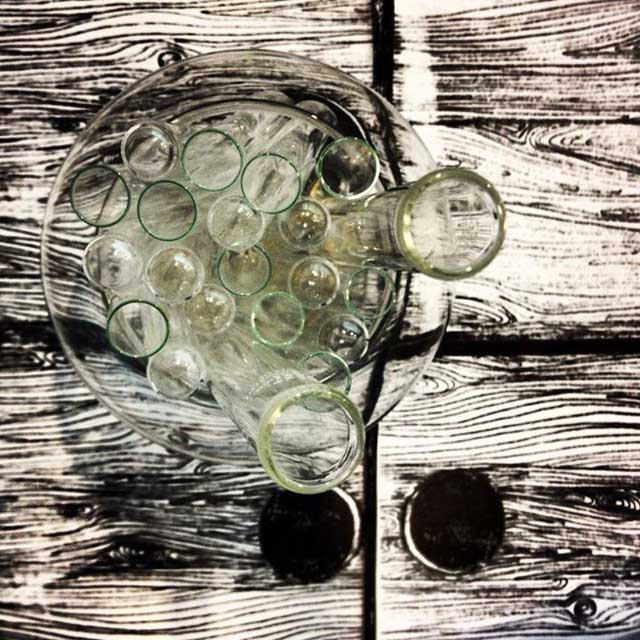 Back by popular demand! After an enormously successful Asia launch sponsored by AAF, the conceptual art organization Edible Art Movement has collaborated with Singapore's renowned education institution Nanyang Technological University to curate and explore the art & academia of food scent: At the NTU School of Physical and Mathematical Sciences.

The London group's new Asian operations was launched last November as the top billing installation at Affordable Art Fair Singapore.
BACKSTORY
Started by a group of experimental artists, intellectuals, poets and philosophers drawn together by a shared passion for food and art, members seek to subvert conventional ideas of what food and art should be whilst at all times seeking to create incredible art. Their overarching philosophy may be summed up in their motto: "We Art what we Eat". The current members of the EAM create participatory installations, experiences and events designed to stimulate all five senses.
HISTORY
The Edible Art Movement, (affectionately known as EAM), is the younger, brasher sibling of the Bloomsbury Group. It is believed to have been founded in the early 1920s by a group of experimental artists, intellectuals, poets and philosophers drawn together by a shared passion for food and art.

SINGAPORE LAUNCH AND LONDON EXHIBITIONS
Edible Art Movement has been been hosted and supported by organisations such as Affordable Art Fair Singapore, the Tate Modern Gallery, the Serpentine Gallery, the National Trust (UK), Fortnum and Mason, The Other Art Fair and the Fabelist Journal.
: CIRQUE DU SCENT – THE SCIENCE PERSPECTIVE :

GUEST ARTISTS and COLLABORATORS for Cirque Du Scent – The Science Perspective'

Nanyang Technological University
The School of Physical Science and Mathematics
Nicola Anthony   (UK/Singapore)
Tok Yu Xiang   (Singapore)
Steven Low      (Singapore)
This scent-sational exhibition is an interactive, fragrant, art installation. Featuring a brand new sculptural installation and inviting local ceramic artists to showcase their work inside a 'scent archive',  Cirque du Scent – The Science Perspective seeks to discover your responses to scent, and explore the answers to questions that were raised in relation to the conceptual art of scent presented by EAM in November 2013.
THE CONCEPT
Foodstuffs are all around us, connecting us to cultural inspiration and the layers of history through recipes and rituals, the grinding of spices, or through the places where we eat.

Cirque du Scent – The Science Perspective is an immersive art installation based on the EAM's archive of the aromas which inspired great artists throughout history, from Da Vinci's Last Supper to Manet's Le Dejeuner Sur l'Herbe, to Dali's Lobster Telephone.
Over the centuries, the Edible Art Movement (EAM) has captured, bottled and labeled these olfactory inspirations, so that future generations of artists may be similarly roused. A full academic analytical investigation has long been overdue, now working alongside professors in the School of Mathematical and Physical Science at NTU, new significant research data can be examined, and your personal responses to scent can be collected.
: PROGRAMME :
Tok Yu Xian – Landscape We Do Not Have, 2013, clay
Using the natural material of clay with its strong property of life, Tok Yu Xiang's work engages, interacts and radiates itself into the surroundings.
Steven Low, Seed For Food (series), 2013 ceramic
Like seed pod forms, Steven considers how his vessels disperse nourishment as well as the sense of sound and rhythm of each vessel in use.
Nicola Anthony, Definitions Freed, 2013, paper and bird cage
Nicola's work considers the infinite personal ways in which human senses interpret, label and respond, as our pathway to creative freedom.
*The exhibit and program is open and accessible to all students, faculty, employees and alumni members of NTU. General public, private tours, and installation views may be scheduled by appointment bookings with EAM [email protected]
www.edibleartmovement.com  |  @Edible_art  | Facebook.com/EdibleArtMovement
---
is an online showcase and magazine covering Southeast Asia's established and emerging visual artists and art scenes.
All author posts