Sin Sin Fine Art proudly presents the first solo exhibition in Asia Pacific of the renowned Cuban, Mexico City-based Artist Carlos García de la Nuez.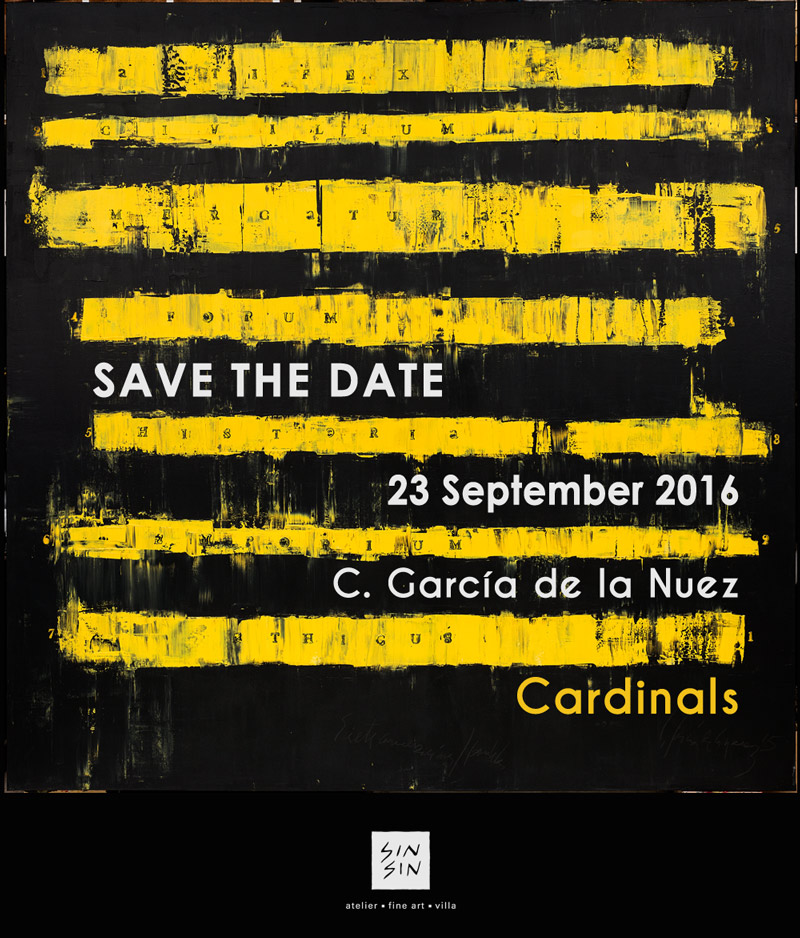 Carlos Garcia's works have been exhibited in various museums around the world including New York, Miami, Buenos Aires, São Paulo, Mexico City, Paris, Berlin, London, Madrid, Moscow and Havana.
A member of one of the key visual artist groups of the period, "4 x 4", Carlos Garcia de La Nuez emerged from the rising generation of the 1980s that stood for a separation from the traditional schools of Cuban Painting. Garcia de la Nuez's aesthetics celebrates Cuban's national art, based on the language of gestural expression with influences of abstract art. The artist uses spots, textures, and signs of other subtle techniques as lyrics to amplify elemental themes of tension and equilibrium with indubitable artistic vigour.
In Cardinals, Carlos conceptualizes the presence of geography of courses and paths as those experiences transcendental and significant to one's journey, underlining where one is at and heading towards. The abstraction, symbolism and visual representation are of a different world, of another world. His imagination legitimizes the excellence and transcendence of history through such aesthetic discourse. As well, the concept draws our attention to the maturation, crystallization and the depth of an artistic phenomenon, in which visual metaphors enthrone the meticulousness of an artwork created with authenticity. The projection of the full passion carried within by painters, in turn, is the simplicity of a light that seduces the soul.
---
is an online showcase and magazine covering Southeast Asia's established and emerging visual artists and art scenes.
All author posts